Art Supplies and Holiday Merchandise Sale
Starts Friday, November 25th at 11am
This Black Friday, shop local and shop reused! The Depot will be open the day after Thanksgiving with a sale of
fine art supplies, craft supplies, and holiday items: everything you need for MIY (make-it-yourself) Holidays!
Items include:
Artist-grade papers – Pads and individual sheets
Watercolor paper (hot & cold press)
Printmaking paper (Rives BFK, Japanese Mesa and more)
Sketch pads
Sheets of handmade paper, rice paper, wrapping paper, etc.
Screenprinting Inks
Textile Inks & Dyes
Oil & Acrylic Paint Tubes and Sticks
Charcoal & Pastels (chalk & oil)
LOTS of Paint Brushes (student & professional grade)
Canvases
Tools & Scribes
Watercolors
Gouache
Colored Pencils
Brush-painting Kits
Scissors
Paper Cutters & a Book Press
Art Books, Catalogues & Monograms
SO MUCH FABRIC! Make gifts of aprons, tote bags, table runners,
throw pillows, reupholster your dining chairs…
Holiday Ornaments and Decor
And much more!
Upcoming Events
December 3rd & 4th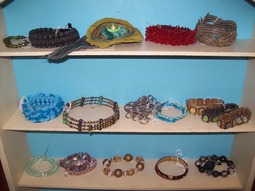 Jewelry Sale at the Depot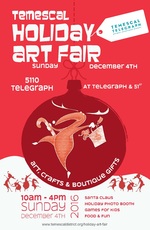 December 4th, 10am-4pm
Temescal Holiday Art Fair
Telegraph @ 51st Street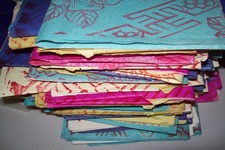 December 9th-11th
Chinese Imports & Dishware Sale at the Depot
Happy Thanksgiving from the East Bay Depot!
Save
Save