November 29, 2016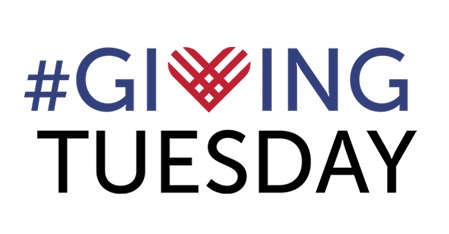 Dear Friends of the East Bay Depot,
#GivingTuesday is a global day of giving, celebrated on the Tuesday following Thanksgiving. #GivingTuesday kicks off the charitable season, when many of us focus on our year-end giving to non-profit organizations. We hope that the East Bay Depot for Creative Reuse has provided you this year with the materials you need for your schools, homes, artwork and more, and today is the perfect day to give back to the Depot.
By the end of 2016 the East Bay Depot will have diverted over 200 tons of reuseable goods from the landfill, donated more than $10,000 worth of materials to local teachers through our Greed Educator Program, and provided low-cost goods to thousands of teachers, artists, social service agencies, and individuals.
The East Bay Depot is your local arts and environmental champion, and we hope that you will consider including the Depot in your year-end charitable giving. The Depot is a nonprofit 501(c)(3) organization and all donations are tax-deductible.
You can donate online via Paypal, or mail a check to:
The East Bay Depot for Creative Reuse, 4695 Telegraph Aveue, Oakland, CA 94609.

Thank you for your support of the East Bay Depot, and happy and healthy holidays to you!
UPCOMING EVENTSJoin us this weekend for a Jewelry Sale!
Starts Saturday, December 3rdFeaturing vintage and modern jewelry, including
Necklaces, Pendants, Bracelets, Rings, Earrings, Pins & Brooches
Stone and Beaded Jewelry, and much more!
Also, a selection of military wool coats and hats from the post-WWII era.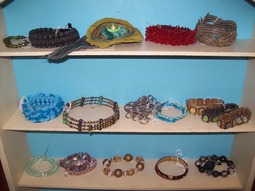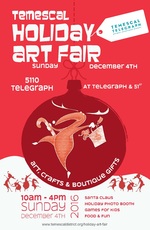 December 4th, 10am-4pm
Temescal Holiday Art Fair
Telegraph @ 51st Street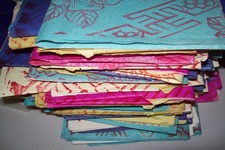 December 9th-11th
Chinese Imports, Paper & Dishware Sale at the Depot
Save
Save
Save