Juneteenth Sports Giveaway and a Stolen Truck
Hey Depot Fans,
We've got some good news and some bad news in this newsletter.
The good news is that we've diverted 14 tons of material since March 13th! For reference, that is equal to the weight of one traditional school bus.
The bad news is that someone stole our trusty ol' truck and it's still missing. Will you donate $5, $10, $20 or even $100 to help us replace it? Our insurance will only cover part of the replacement cost.
Having a truck allows us to enhance our programming in so many ways. Like our upcoming sports equipment giveaway. Or rehoming durable goods for our community partners like Dorothy Day House. And restarting our Estate Reuse Program so we can divert more and larger items.
Double Play for the Planet, our sports equipment giveaway, is a new concept for us. We recently collected 1000 lbs. of sports and outdoor equipment in our handy truck from a partner in Contra Costa County. Our volunteers hand-selected each item to ensure its durability. Most items are gently used, some are new, and all are ripe for reuse. Come by Kasper's Plaza on Juneteenth to see what you can save from the landfill. Have some gear you want to donate? We're accepting donations next Monday 6/14, Wednesday 6/16 and Friday 6/18 from 2-5pm at our receiving dock on Shattuck. No appointment necessary.
In May, we partnered with Dorothy Day House. We will source furnishings for their new transitional housing community building in Berkeley. Recently, we procured chairs, couches and storage from an office in Sunnyvale. This represents 4500 lbs. of the 14 tons we have diverted so far this year, but we couldn't have done it without our truck.
Our Estate Reuse Program offers customers a chance to re-home a household of items, resulting in an array of items, most of which can be reused. Some of these materials become merchandise at our store while others are donated to our community partners. But again, we could not redistribute nearly as much without our trusty truck.
As you can see a truck is critical to our waste diversion operations. Please pitch-in today get us back on our wheels. If now isn't a good time to give, consider forwarding this email to a Depot fan in your network instead.
I look forward to seeing you on Juneteenth if you're in the market for some new gear, or at the shop in the coming weeks.
With gratitude,
Jasmine Fallstich
Executive Director
---
New extended hours!
Friday – Tuesday, 11 am – 8 pm
Please see our complete COVID-19 policy HERE.
---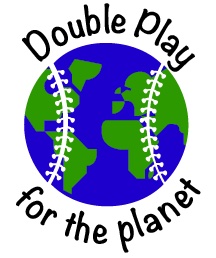 Sports Equipment Giveaway
RSVP on Facebook:
June 19, 2021 
12 pm – 4 pm
Kasper's Plaza